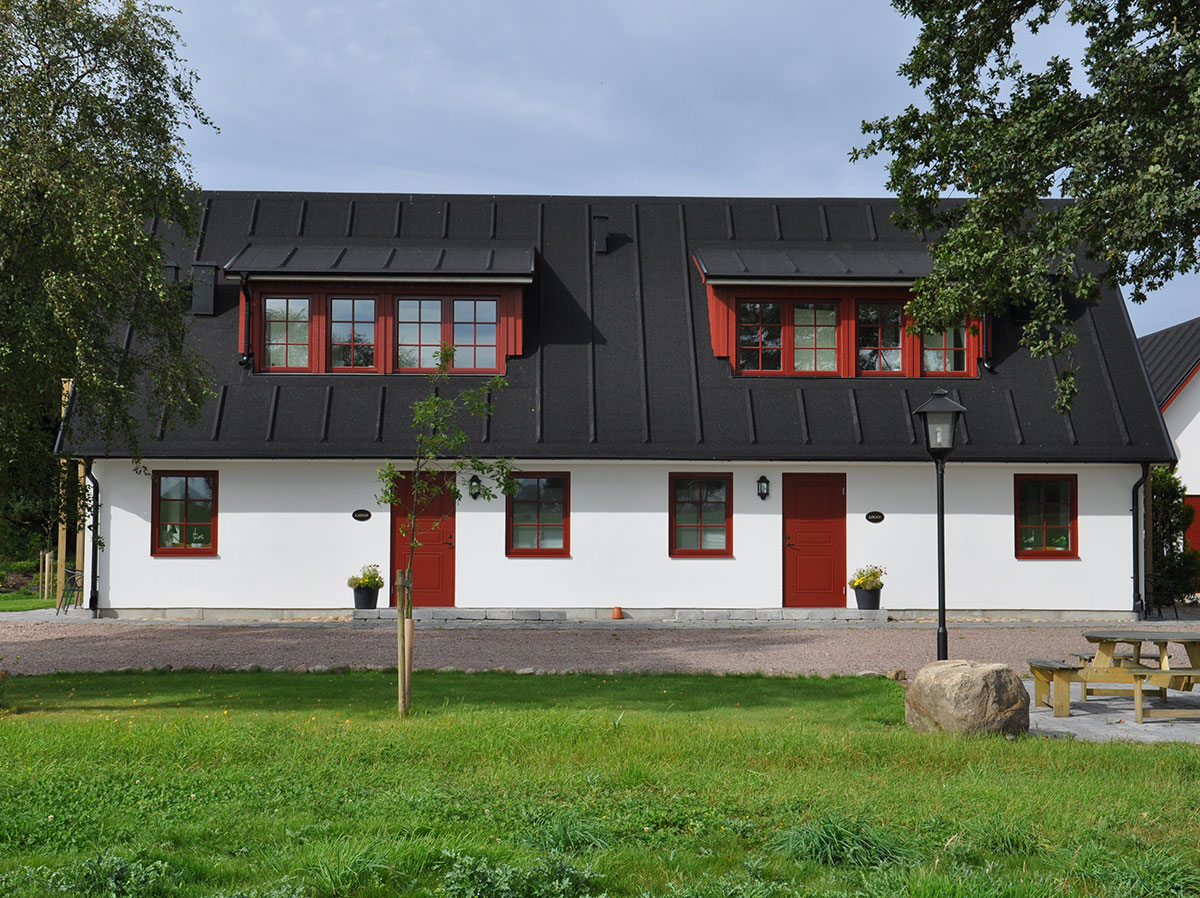 LADAN, 75 m2, part of one of our newly built local style long-house.
Ladan is a country lodge which lies nearest to the woods. From here you look out over fields, the golf course and the surrounding woods. The flat is cosy and feels spacious even when 6 guests are living in it. It has a combined kitchen and living room and a large dinner table. A comfortable seating area ensures that everyone feels at home.
There is one bedroom and a bathroom on the ground floor; the other two bedrooms are on the first floor.
Washing facilities and storage for your golf bag are in a utility room close to Ladan.
75 m2  | 2–6 Guests