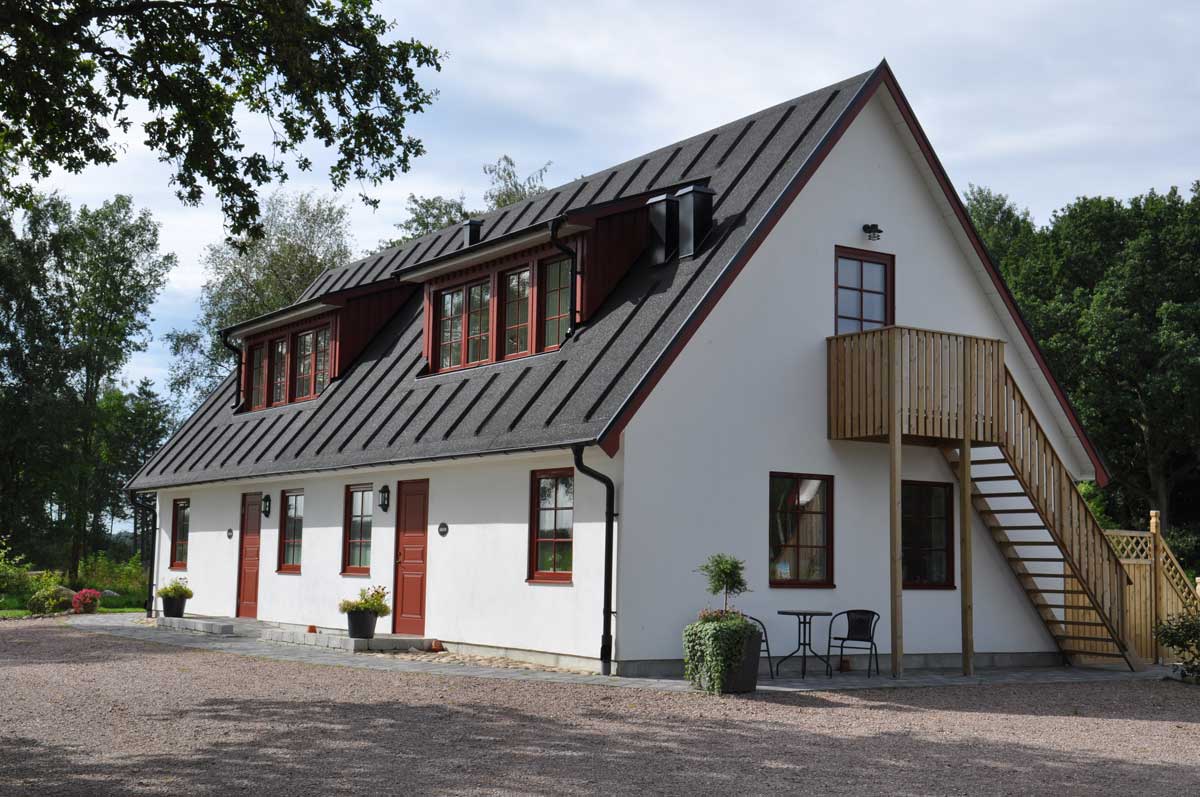 LOGEN, 75 m2, is in one of our newly built long houses.
The lodge called Logen is very roomy and has everything you need for a somewhat larger number of people. There is a comfy three sofa suite so that everyone can sit comfortably. There is also a large dining table where games can be played, food can be enjoyed or where guests gather and mingle. There are tables and chairs outside on the patio, quite simply, there is room for everyone.
On the ground floor there is one bedroom and a bathroom, the two other bedrooms are on the first floor.
Washing facilities and storage for your golf bag are in a utility room close to Logen.
75 m2  | 2–6 guests