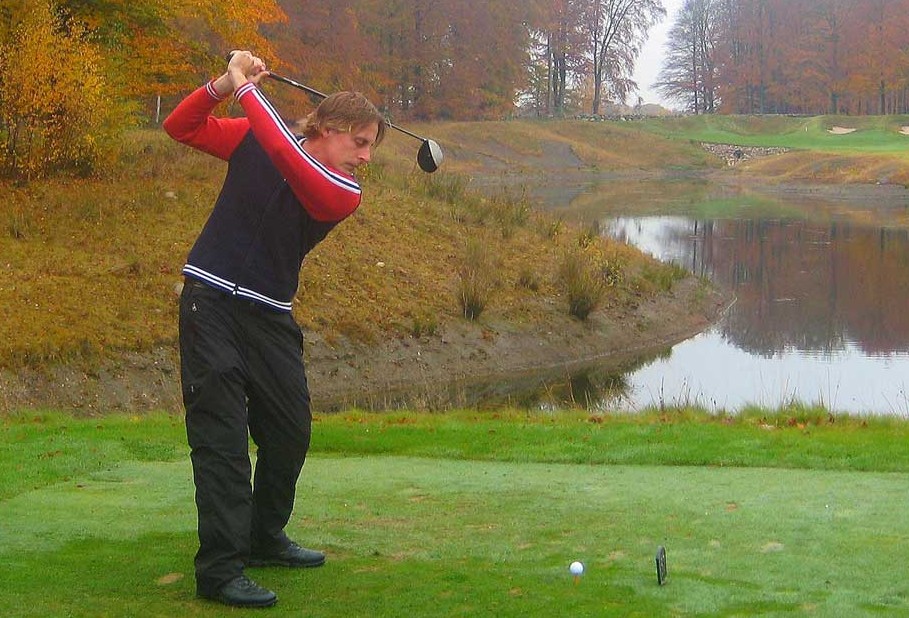 When you make a reservation at Hjortsby Torp you can partake of the benefits of our Golf package.
Hjortsby Torp co-operates with a number of nearby golf clubs at which we can offer our guests reduced green fees, namely, Vasatorp, Söderåsen, Rya, Allerum, St:Arild, Woodlands and Mölle.
When you book our golf package you are entitled to discount on your greenfees. We will book your starting times for you and invoice your greenfees and accommodation. All you have to do then is hand in one of your vouchers at the reception on arrival at the golf club of your choice and look forward to a great day's golf. We wish you a pleasant round with lots of birdies.
For our golf enthusiasts; all of our lodges have Viasat with, amongst other channels, Viasat Golf.
So, indulge yourselves, play and watch golf, and feel at home with us at Hjortsby Torp.