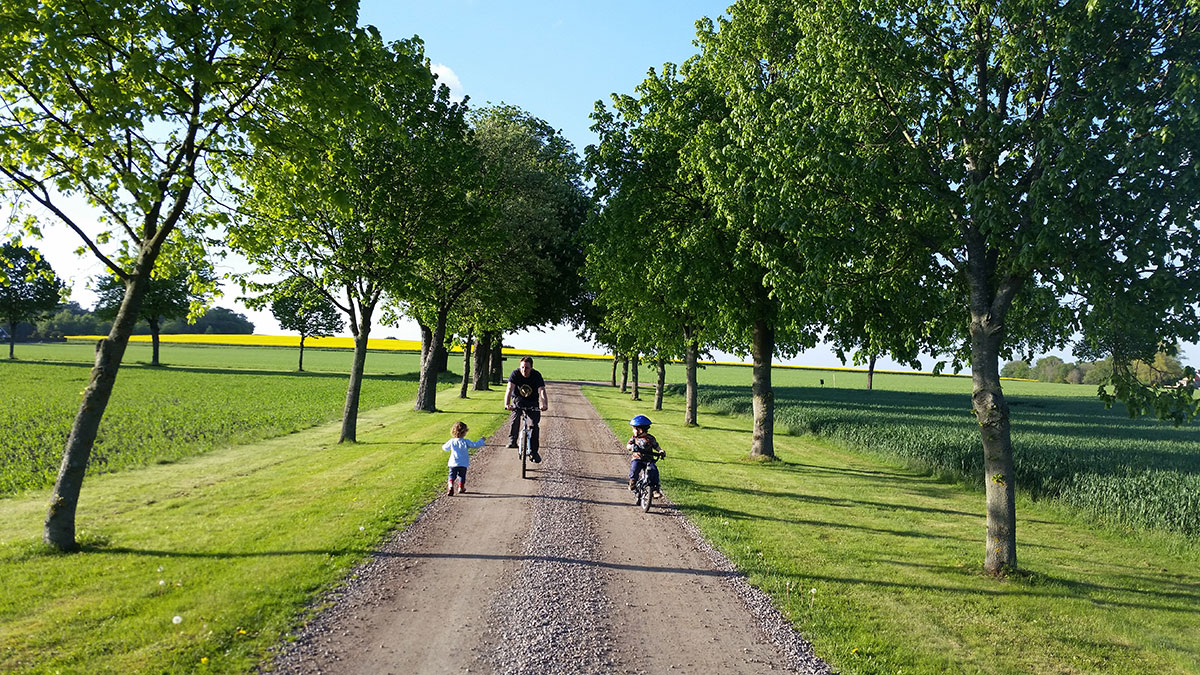 Hjortsby Torp's spacious and well fitted out lodges together with their secluded location, make them perfect for families with children, both big and small. Open fields, woods and coppices, foot paths and no cars as far as the eye can see. All make for a perfect place for you and your family to spend a holiday.
There is also a small playground and if required, children's beds, chairs, changing-tables for babies and toys. Do not hesitate to ask us if you have any special wishes regarding your children.
For more information about things to do for families with children, see activities.